Talent Management
At Antengene, we believe talent is the cornerstone of our growth. Identifying key talent with an approach based on the MAP principle (Motivation, Ability, and Potential), we offer our employees career opportunities that are both challenging and exciting.
Our talented employees have strong global backgrounds. They are driven by an entrepreneurial spirit reflected in mutual support and respect for one another, and a team spirit enabling an inclusive environment and highly effective collaborations.
We invite you to join us to build and share a bright future together.

Antengener's Stories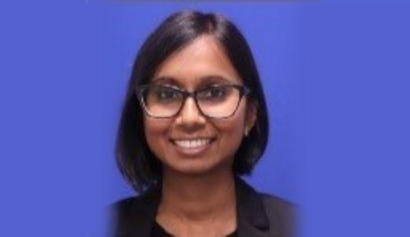 Dharini Fernando
Associate Director, Medical Affairs Operations, APAC
I officially started working at Antengene in Medical Affairs Operations for APAC at the end of April 2021 after transitioning from a ~4 month consultant role. I was drawn to Antengene by the people (many of whom I had worked with previously), and the company's focus on development, withre spect to BOTH compounds AND people.
Learn more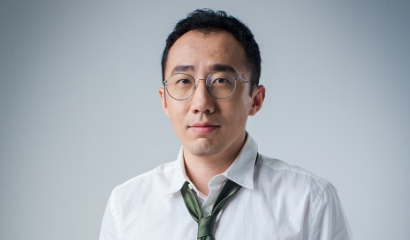 Bing Hou
Executive Director, Drug Discovery
I have a pure biology background. I chose to pursue a career in the biopharmaceutical industry to satisfy my curiosity about drug discovery, and most importantly to produce works that can ultimately result in clinical advances and meaningful improvement to patients' lives.
Learn more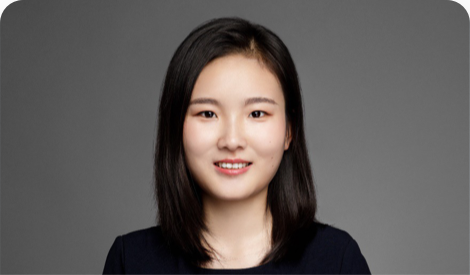 Wendy Ye
Supervisor, Administration & Government Relations
I am the No.8 employee, and I joined ATENGENGE in 2017. At that time, I met Dr. MEI, he led the team to start an undertaking in Shaoxing. And the company is doing research on innovative cancer drugs. I thought it is very meaningful, so I decided to join Antengene.
Learn more
In the ~9 months since I've joined, I've thoroughly enjoyed working with the various teams on different projects, helping to establish processes to assist the business within the scope of Medical Affairs (and slightly outside). I have worked with great teams before, but the teams at Antengene are exceptional. I enjoy the variety, and the ease at which I can learn within my role and develop new skills that I can add to my 'tool belt'. I will use the remainder of this article to focus on one particular project; the Training Working Group.
Within 3 weeks of starting at Antengene, I was volunteered to co-lead a cross-functional commercial, medical and IT Training Working Group to establish a robust foundation for selinexor launch training and beyond for Antengene…all before October 1st 2021 (4.5 months).
To establish effective processes, it helps to map the process, as when activities are mapped out it's much easier to ensure the entire team is on the same page, and have an insight into potential complications.
For the Training Working Group, we mapped out our anticipated process and timeline to get us to the October 1 deadline. This process included obtaining feedback from the wider team on what they would like from an Antengene training platform and materials for selinexor launch training, then obtaining and reviewing the available training materials from Karyopharm (this was a big effort and over 1000 pages were reviewed by the wider team!). We then had to decide if we wanted to use these training materials as is, or further amend them before rolling them out to the team. While the easier option would have been to use them as is, we thought the BEST option for Antengene teams would be to consolidate the training. Based on our needs analysis, we broke down training a little differently and used the same base content for both Commercial and Medical, with additional modules for Medical teams. Over the next few months, with the help of a vendor, we consolidated over 1000 mandatory screens into 367 mandatory slides (with an additional ~150 slides of discretionary content). Each of the 18 training modules was reviewed and signed off by at least 2 reviewers from the training working group. After this, where applicable, the content was also translated into required languages.
In parallel, we had to find a way to deploy these training modules to employees. While we always had SharePoint as a fallback, we were hoping to find a dedicated training platform to be used for this activity, and other training. The Taimei eCollege platform was available in China, however it was not going to be ready for use in APAC within the required timeframe. For that reason, after reviewing a few different learning management systems, we decided to pilot use of the LearnUpon Training Platform for colleagues ex-China. Once the training modules were approved, they were then converted into a special format to enhance interactivity (which remembers where learners are within a module if they have to leave suddenly) and then uploaded onto the LearnUpon Training Platform.
Long story short, we worked excellently as a team, and managed to complete the project a few days ahead of the October 1 deadline! Amazingly, having a consolidated set of training modules is not something that I've experienced in prior pharma companies, I am so proud of proud that we were able to execute this comprehensive project in such a short time frame to provide us with a great foundation for a successful launch of selinexor.
This would definitely not have been possible if not for the hard work and dedication of the Training Working Group Core Members: Tamara Etto (co-lead), Minyoung Kim, Wendy Lau, Zhi (Godfrey) Guo and Peidong Gan who were all spending significant time on this project despite the multiple other activities that were going on, as well as the oversight group of Thomas Karalis, Lixin Yu and John Chin who ensured we could overcome any stumbling blocks. And a big thank you also to those who helped to review the Karyopharm Training Materials in addition to the Training Working Group: Nirmal Lorensuhewa, Michele Robbins, Christopher Shih and Norman Teh.
Of course, the story does not end here, and we have very much appreciated the Feedback from the learners who are going through the training and would encourage others to also provide this feedback. We are now looking at deploying other types of training on the LearnUpon training platform – watch this space .
When I joined Antengene in April 2019, I was the first employee of Antengene's R&D team led by Dr. Bo Shan. During the onboarding, Dr. Mei and Dr. Shan told me that they had high hopes for drug discovery and would really like to build an in-house discovery team to bring innovative drugs with meaningful clinical benefits to patients. Right then and there, I began to formulate a plan around developing a drug that can demonstrate significant clinical impact and effectively address an urgent unmet medical need in patients.
I have a pure biology background. I chose to pursue a career in the biopharmaceutical industry to satisfy my curiosity about drug discovery, and most importantly to produce works that can ultimately result in clinical advances and meaningful improvement to patients' lives.
In the summer of 2019, I initiated two programs that have both entered the clinical stage this year. In the early days, we did not even have our own lab, so our drug discovery work was largely reliant on CROs and other partners. Fast track to today, we now have a full-fledged inhouse R&D team, a well-equipped lab in Zhangjiang, Shanghai, and a R&D center that is being built in Hangzhou. In just a few years, we went from developing established targets, to discovering and developing novel targets on our own. In addition to our announced portfolio of targets, we are also advancing some promising programs in the lab.
Speaking as a scientist, there are a few things that motivated me to get into drug discovery. The first is curiosity, something you'd find in every scientist. The second one is my urge to solve a "big problem". In addition to curiosity about the root cause of hard-to-treat diseases, I have a strong urge to develop something with a real-world impact. Instead of engaging in purely academic research, my hope is to produce work that can be translated into tangible things beneficial to patients. The third driver is my hope to develop drugs that can meaningfully prolong patients' lives, and bring renewed hope to patients and their families.
These are not just the goals for myself, but the shared mission for the entire R&D team. Taking one firm step after another, we are making steady and important progress in building a better future for Antengene and our patients.
I am the No.8 employee, and I joined ATENGENGE in 2017. At that time, I met Dr. MEI, he led the team to start an undertaking in Shaoxing. And the company is doing research on innovative cancer drugs. I thought it is very meaningful, so I decided to join Antengene.
At the beginning, our team was very small. As a fresh in the pharmaceutical industry, and also the youngest one in the team, I got a lot of help and support from team members. Antengene is growing bigger and bigger, more and more people joined us.
Looking back on every day at Antengene, what excited me most is the day that we won the first prize of the National Innovation and Entrepreneurship Competition in 2019, and the day our company was listed in Hong Kong on November 20th , 2020.
It was really a long way for the National Innovation and Entrepreneurship Competition, which spanned spring, summer and autumn. Over 200 days and nights, the whole team worked with each other together, and we finally stood out from more than 3000 competitors to win the national champion in the biomedical industry. Every Antengener has the same belief that is to contribute to the career of innovative drugs in China. And I felt very honored and happy.
Antengene is different from other innovation pharmaceutical company, because of our harmonious and united team, our positive, serious and responsible members. These make all of us feeling relaxed and pleasant, and are more willing to actively participate in our work.
Hope Antengene could continue to accelerate the step of internationalization and become a famous enterprise in the world. At the same time, I also hope everyone could be better with Antengene.

Diverse Teambuilding Activities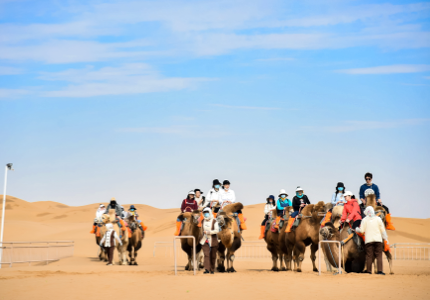 Trip to the Stars
Antengene employees participated in a memorable teambuilding adventure, fondly named "A Trip to the Stars", in the desert of Ningxia province.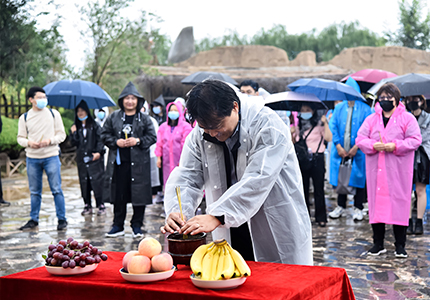 A Micro Film Production
During the Trip to the Stars, Antengene employees produced a micro film for the series dubbed "Building a Better Future".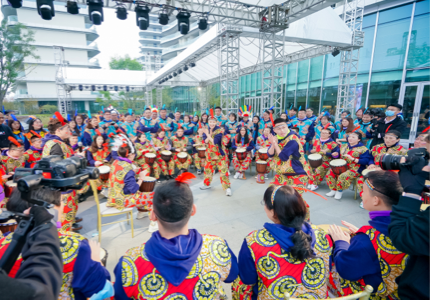 Dancing on Drum Beats
At a team and morale-building party, Antengene's commercial team played the djembe and danced on the beats, in a prelude of the team's success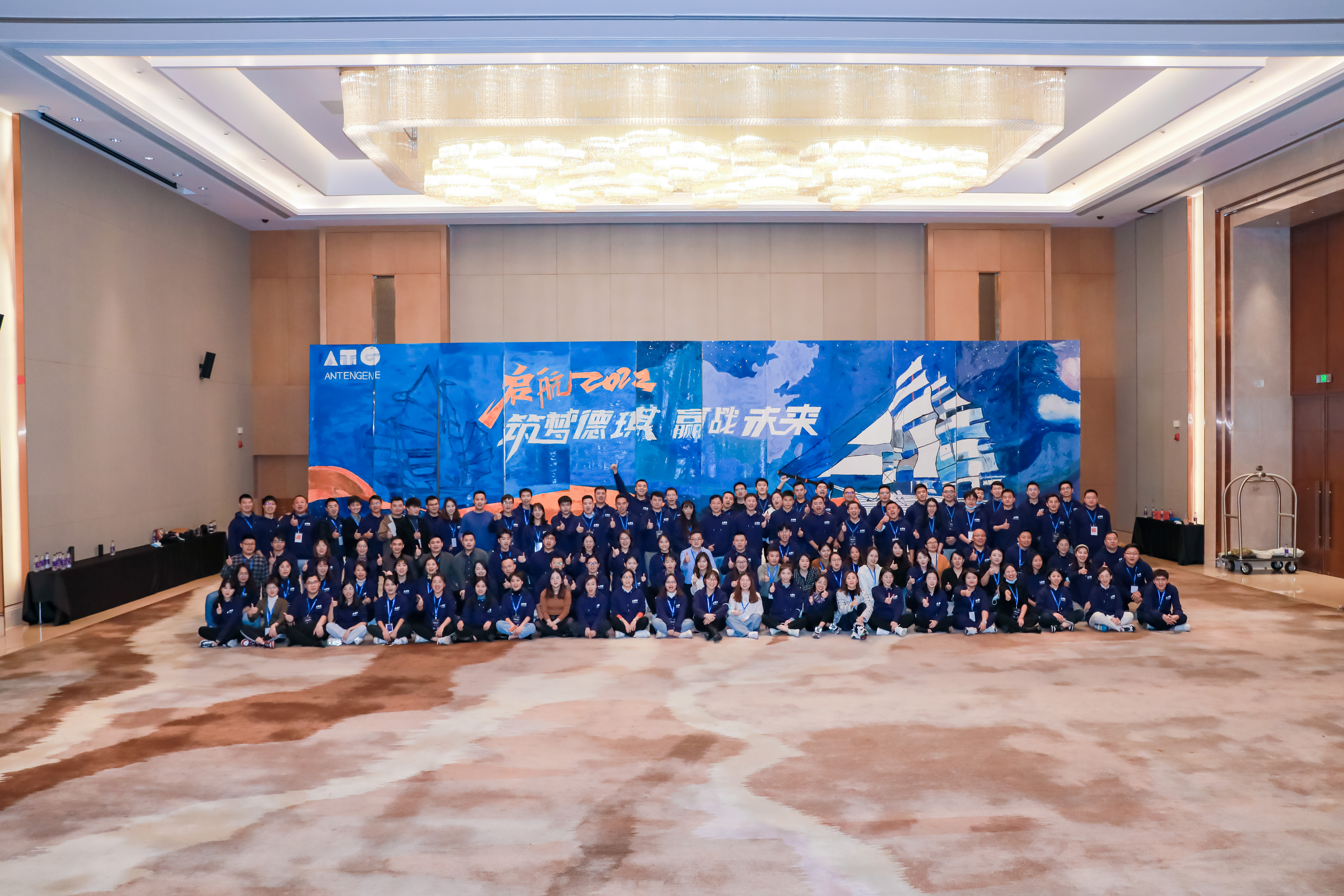 Commercial Readiness
Members of Antengene's commercial team gathered to solidify the commercial roadmap and their commitment to delivering commercial success for the company.
Celebratory Gathering
Our colleagues in the U.S. gathered to celebrate the company's IPO in Hong Kong.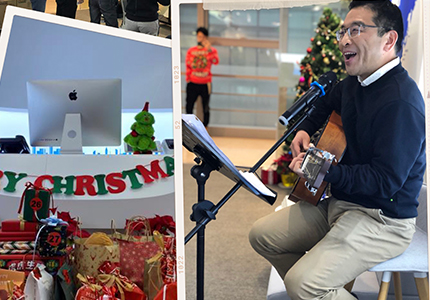 Christmas Party
Christmas is one of the most celebrated festivals at Antengene, because this is a time when we can share great food, play fun games, and receive nice Christmas presents while enjoying the delightful guitar performance by Dr. Shan Bo, our Chief Scientific Officer.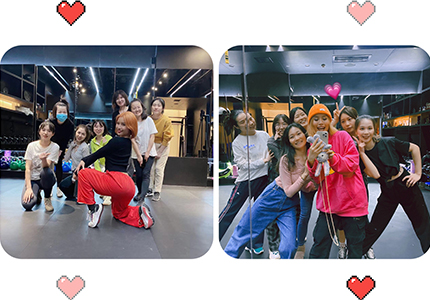 Recreational Activities
Antengene's dance club that gathers every week offers a venue for Antengeners to gather and show their passion for dancing and jazz. In addition, Antengene has its own badminton club and gym where Antengeners can stretch and work out after a busy day of work.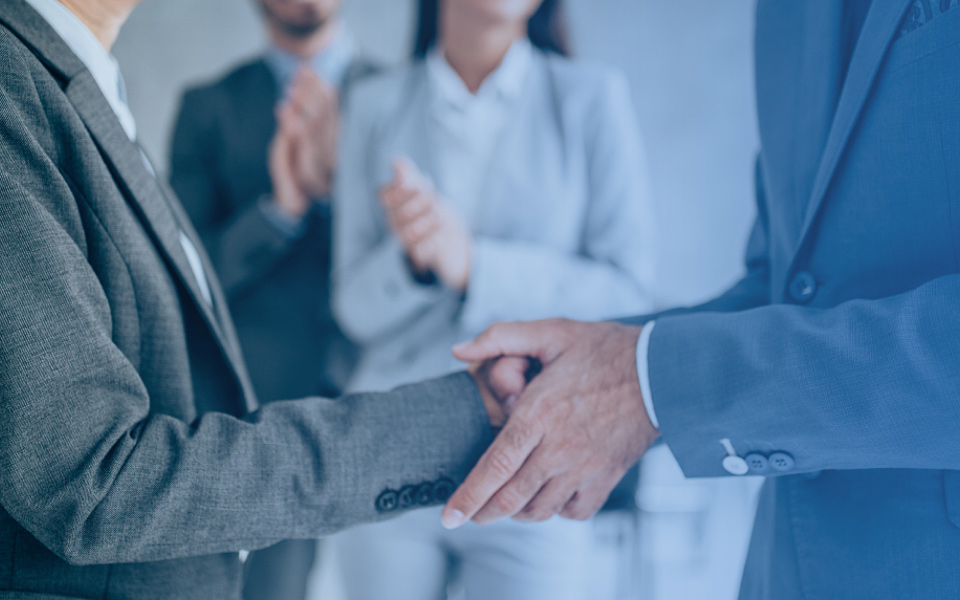 Recruitment of
Professionals
As a global enterprise operating with a
particular focus on the Asia Pacific
region, Antengene will provide you with
a global stage for your career
development.
Learn more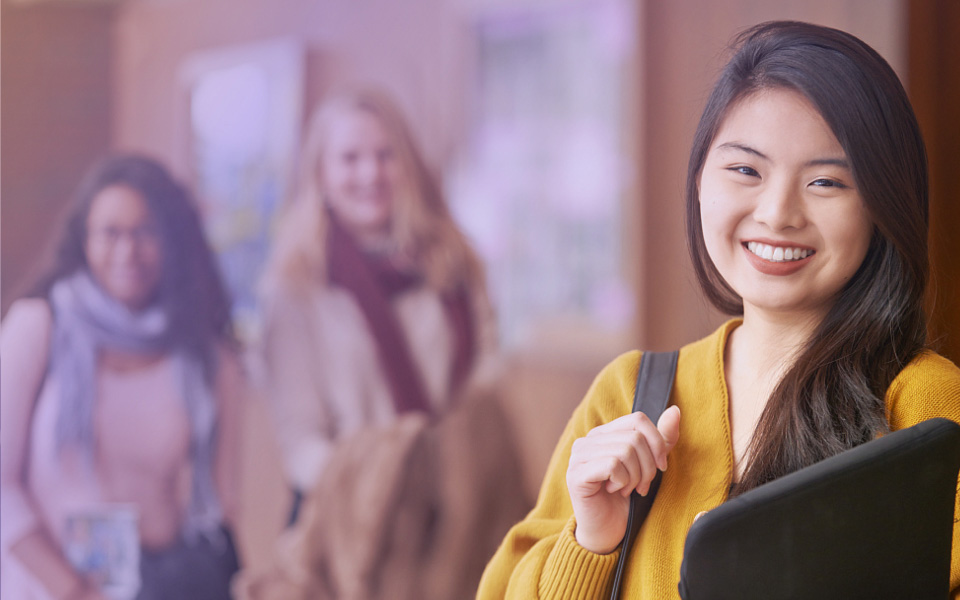 Campus
Recruitment
The future belongs to those believe in
their dreams. We invite you to build your
career and realize your dreams at
Antengene.
Learn more