Antengene Corporation Appoints Former Celgene ANZ General Manager Thomas Karalis as Head of Asia Pacific Regions
View PDF
SHANGHAI, CHINA and MELBOURNE, AUSTRALIA – April 13, 2020 – Antengene Corporation today announced the appointment of Mr. Thomas Karalis as Head of Asia Pacific Regions. In this position, Tom will be responsible for the commercialization of Antengene products in Australia, New Zealand, S. Korea, Taiwan, Hong Kong and ASEAN regions and will report directly to Mr. John Chin, Chief Business Officer of Antengene.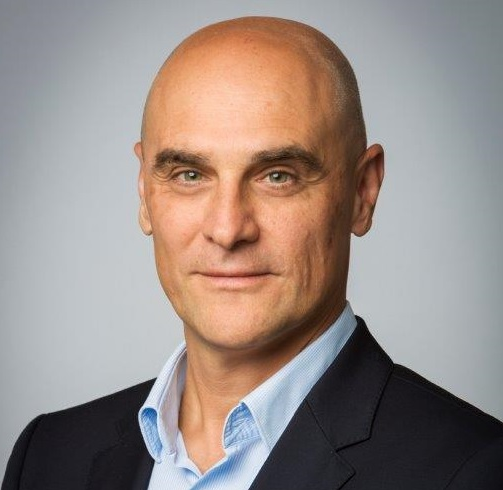 Thomas Karalis
Tom is a seasoned industry leader with over 30 years of experience working at several multinational biopharmaceutical companies in Australia and across multiple Asia Pacific countries/regions. Equipped with exceptional commercial leadership and strategic thinking, Tom has effectively initiated numerous critical initiatives in geographic expansion, enterprise design and portfolio transformation. Before joining Antengene, he was the General Manager for Celgene East Asia and Vice President & General Manager for Celgene Australia and New Zealand, where he made outstanding accomplishments in general management and commercial strategies.
Tom spent 8 years at Celgene, during which multiple regulatory and reimbursement milestones were achieved for core products in APAC markets leading to successful launches of REVLIMID® (lenalidomide), POMALYST® (pomalidomide) and ABRAXANE® (paclitaxel protein-bound particles for injectable suspension). Prior to Celgene, he served as General Manager for Abbott Nutrition (Philippines), BMS (Thailand, Vietnam, Singapore), and held senior positions at Eli Lilly (South Korea) and Pharmacia.
"Today, Antengene is at critical stage to accelerate its growth in Asia pacific market. Our vision is to treat patients beyond boarders, which drives us to meet the unmet medical needs by bringing innovative therapies to cancer patients in the region and worldwide," said Dr. Jay Mei, Chairman and CEO of Antengene. "We are glad that Tom is joining the Antengene team and with his proven successful track record as a Commercial Leader, Tom will further strengthen our ability to deliver meaningful results and grow our footprint in Australia and the other countries/regions now and into the future. "
"As we prepare to launch ATG-010 (selinexor) in China, we also continue to seek global opportunities to expand our presence and commercialization of our future pipeline." said John Chin, Chief Business Officer of Antengene, "I am confident that Tom, a seasoned industry leader with a proven track record, will accelerate the growth of a world-class commercial team for Antengene and bring value to cancer patients across the region."
"I am delighted to be joining Antengene at this exciting time. Dr. Jay Mei has built an impressive company with a talented team that is rapidly developing an innovative portfolio of cancer therapies. I am looking forward to working with Jay, John and the entire Antengene team to commercialize our portfolio and fulfill our mission of treating patients beyond borders as we build an industry leading cancer company." said Mr. Thomas Karalis.
About Antengene
Antengene is a China-and-U.S. based biopharmaceutical company focusing on drug discovery, clinical development and the commercialization of innovative therapeutics to meet unmet medical needs. Antengene aims to provide the most advanced and first-in-class anti-cancer drugs and other treatments for patients in China, Asia and around the world. In April 2017, Celgene (now officially acquired by Bristol-Myers Squibb, and become the world's top ten pharmaceutical company after the merge), a global leading innovative biopharmaceutical company became a long-term strategic partner and obtained an equity position in Antengene. In January 2020, former Celgene chairman and CEO Mark J. Alles joined Antengene Board of Directors and former Celgene China GM John Chin joined the company as Chief Business Officer.
At present, Antengene's pipeline includes six clinical stage products:
ATG-010 (selinexor) is the first oral selective inhibitor of nuclear export compound with novel mechanisms in the world. On July 3, 2019, the U.S. FDA approved ATG-010 in combination with low-dose dexamethasone for the treatment of adult patients with relapsed refractory multiple myeloma. Currently, the registered clinical trials of ATG-010 in relapsed refractory multiple myeloma (RRMM) and diffuse large B-cell lymphoma (DLBCL) is ongoing in China. The compound is also in late clinical development and the stage of registered clinical trials for various other hematologic malignancies and solid tumors. In addition, preclinical studies have shown that inhibitors of nuclear protein export can effectively treat a wide range of tumors carrying KRAS mutation, and related clinical studies have been conducted recently; ATG-008 is a second-generation dual mTORC1/2 inhibitor and is in a multi-regional clinical trial for treatment of advanced liver cancer, lung cancer, and several other tumors, including in combination with anti-PD-1 antibody; ATG-016 is a second-generation oral selective inhibitor of nuclear export protein, and is currently being studied in myelodysplastic syndrome (MDS) as well as in several clinical trials of solid tumors, including colorectal cancer (CRC), gastric carcinoma (GC), triple-negative breast cancer (TNBC) and prostate cancer (PrC) ; ATG-019 is the first-in-class PAK4/NAMPT dual-target inhibitors, and is currently been studied in a number of clinical trials including non-Hodgkin's lymphoma (NHL), colorectal cancer, lung cancer, and melanoma. In addition, preclinical studies have demonstrated that ATG-019 in combination with anti-PD-1 antibodies can effectively improve the anti-tumor activity and is effective in patients who acquire resistance to anti-PD-1 therapy. Related clinical trial is about to initiate; ATG-527 is an innovative product under development for antiviral and treatment of autoimmune diseases, and has been in clinical trials conducted in Epstein-Barr virus (EBV), respiratory syncytial virus (RSV) infection, cytomegalovirus (CMV) infection and Systemic lupus erythematosus (SLE) and other related diseases; ATG-017 is a potent and selective small molecule extracellular signal–regulated kinases 1 and 2 (ERK1/2) inhibitor, in clinical development for the treatment of various solid tumors, non-Hodgkin's lymphoma, acute myelocytic leukemia (AML) and multiple myeloma. In addition, the drug discovery team of Antengene focuses on the early preclinical development of multiple innovative target drugs in the fields of small molecule, monoclonal and bi-specific antibodies.