Antengene Presented a Keynote Speech at J.P. Morgan Conference
View PDF
San Francisco, U.S. and Shanghai, CHINA, January 15, 2020–Dr. Jay Mei, Chairman & CEO of Antengene Corporation, presented a keynote speech today at the 38th Annual J.P. Morgan Healthcare Conference, sharing Antengene's history and the company's mission "Treating Patients Beyond Borders".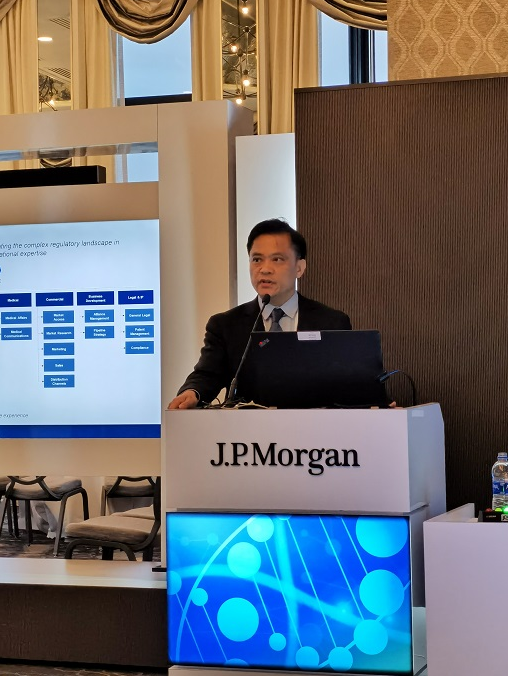 Dr. Jay Mei, Chairman & CEO of Antengene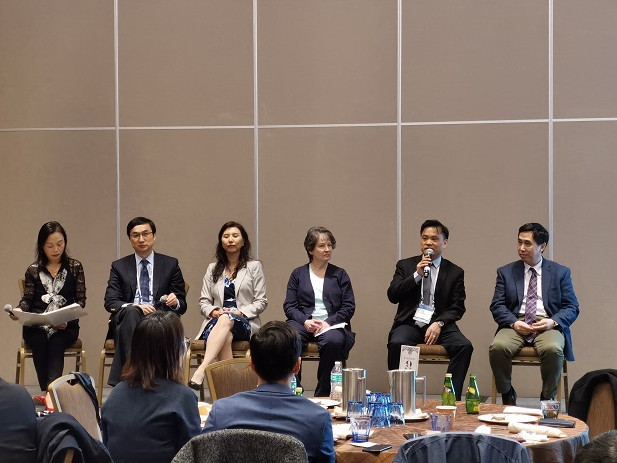 Keynote Speech at JP Morgan Conference
About Antengene
Antengene is a China-and-U.S. based biopharmaceutical company focusing ondrug discovery, clinical development and the commercialization of innovative therapeutics to meet unmet medical needs.
In April 2017, Celgene(now part of BMS), a global leading innovative biopharmaceutical company became a long-term strategic partner and obtained an equity position in Antengene. In January 2020, former Celgene chairman and CEO Mark J.Alles joins Antengene Board of Directors and former Celgene China GM John Chin joins the company as Chief Business Officer.
Antengene aims to provide the most advanced and first-in-class anti-cancer drugs and other treatments for patients in China/Asia and around the world. Antengene's pipeline includes six clinical stage products:
ATG-010(selinexor), in combination with the corticosteroid dexamethasone, has been approved by the U.S. Food and Drug Administration, and is currently in registration study in China for the treatment of patients with relapsed or refractory multiple myeloma, and for patients with diffuse large B-cell lymphoma. The drug is also in late clinical development for various other hematologic malignancies and solid tumors. ATG-008, a second-generation dual mTORC1/2 inhibitor, is in a multi-regional clinicaltrial for treatment of hepatocellular carcinoma as well as clinical studies inmultiple other solid tumors. Two other Phase 1 and Phase 2 clinical stagedrugs, ATG-016 and ATG-019, are being studied in multiple cancer types, including colorectal, prostate, NHL, MDS and other solid and hematological malignancies. ATG-527 is being explored for multipleanti-viral indications, including Epstein-Barr virus (EBV) related diseases. ATG-017 is a potent and selective small molecule extracellular signal–regulated kinases 1 and 2 (ERK1/2) inhibitor, in clinical development for multiple solid tumors, NHL and AML. The drug discovery team of Antengene focuses on the development of first-in-class novel molecules with six projects in pre-clinical development, including small molecule, monoclonal and bi-specific antibodies.