Take the crown! — Antengene was awarded the first prize in the 8th China Innovation& Entrepreneurship Competition
View PDF
Treating Patients Beyond Borders!
Scientific and Technological Innovations Make Great Achievements!
On Oct 18th, the final of the Eighth China Innovation&Entrepreneurship Competition in biomedical industry drew a perfect end in Guangzhou. Antengene Corporation won the first prize with a high score of 96.68. According to the statistics, 3,0287 enterprises participated in the8th CIEC, nearly3700 of which are from biomedical industry. It took great efforts for Antengene to outperform other competitors in the final.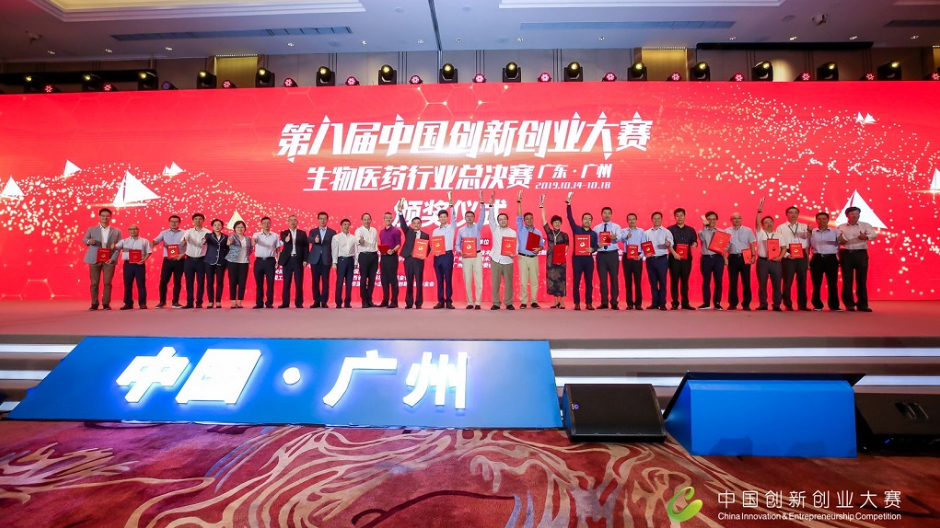 Awarding Ceremony
From May to October, under the leadership of Dr. Jay Mei, founder, CEO of Antengene Corporation, Antengene Corporation successively won the first place in the industry final, then the regional final in Zhejiang Province and at last in the national industry semi-final and final. During these competitions, the team showed its determination of "treating patients beyond borders" to the public.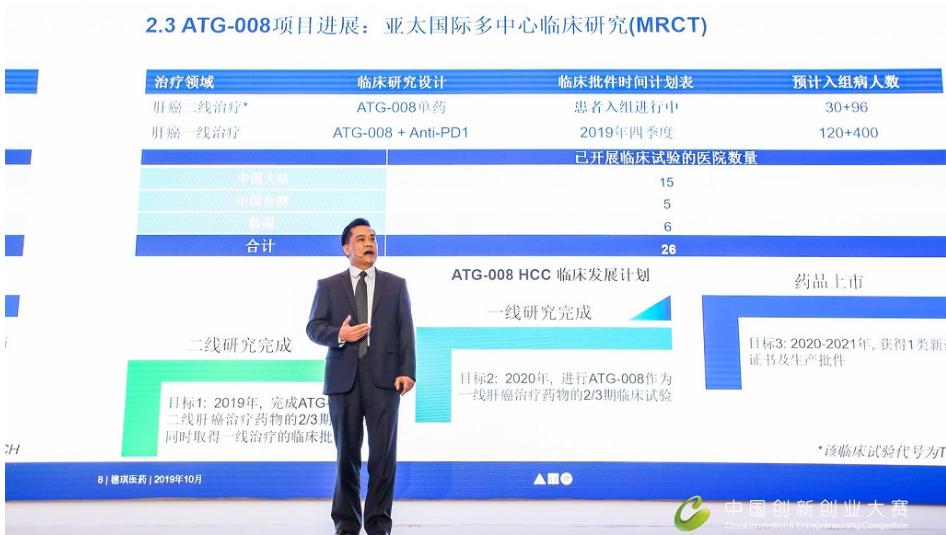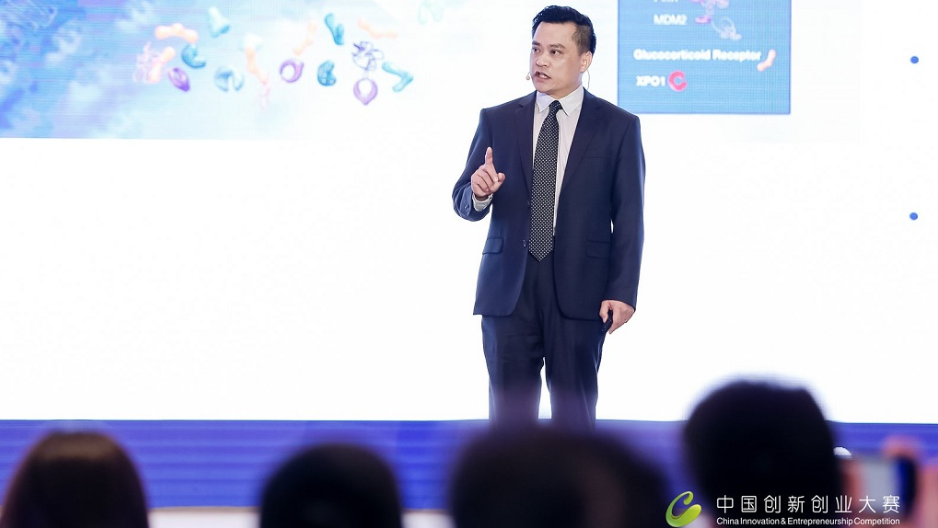 Dr. Jay Mei is giving a speech during the prize-awarding.
"We have the market, the wisdom and the ability to create more and better new medicine for Chinese patients and clinical medicine so as to transform China from a major country of drug use to a major country of drug invention. I believe that China will be the "pharmacy" of the world in the foreseeable future! "said Dr. Jay Mei.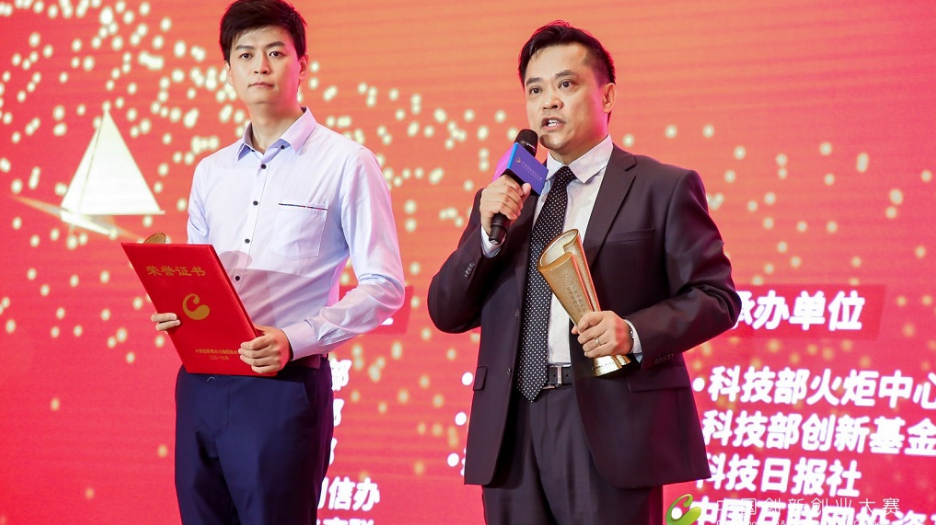 Speech on Award
As a biopharmaceutical innovation-oriented company that focuses on early discovery, clinical development and the commercialization of antineoplastic drugs. Through meeting unmet medical needs in Asia-pacific region, Antengene aims to provide the most advanced innovative antineoplastic drugs for patients in China and Asia-pacific region. Its projects mainly focus on common cancers in China, including various kinds such as liver cancer, gastric cancer, nasopharyngeal cancer, esophageal cancer and hematologic cancer. Currently, Antengene operates both in China and the United States.
At present, Antengene has a number of national Category I new drugs in the stage of clinical research and development and marketing. Among them, the second-generation mTORC1 / 2 inhibitor, ATG-008, is targeted for liver cancer caused by hepatitis B virus. Different from the western countries, in China , more than 85% of the liver cancer patients are of hepatitis B virus positive. The prognosis of hepatitis B virus positive liver cancer patients is poorer and the lack of new drug available for those patients makes the situation worse. ATG-008 is an innovative medicine invented for Chinese and Asians. At present, the project is carrying out multi-center clinical research on advanced liver cancer in mainland, Taiwan, China, and South Korea, which can significantly extend the patients life expectancy in the Asia-pacific region. Another national Category I new drug, ATG-010, is the world's first and also the only selective nuclear export inhibitor for the treatment of relapsed and refractory adult multiple myeloma that is approved to be listed in the U.S. and the clinical research in China is in progress. What's more, the drug still has a significant response rate to the patients closed to the end of their life with multiple myeloma. In addition to multiple myeloma, ATG-010 was promoted to the post-clinical period treatment for many other tumors.
About China Innovation & Entrepreneurship Competition
China Innovation & Entrepreneurship Competition is a national innovation and entrepreneurship competition jointly organized under the guidance of Ministry of Science and Technology, Ministry of Finance, Ministry of Education, Cyberspace Administration and the ACFIC, and supported by Chinese Communist Youth League, Central Committee of China Zhi Gong Party and China Merchants Bank. Since its establishment in 2012, it has been held for 8 times annually, with more than 180,000 enterprises and teams signing up for the competition. At present, it has developed into the largest and most influential innovation and entrepreneurship activity in China.