Antengene announces China manufacturing plant in Shaoxing, China
View PDF
SHAOXING, CHINA, April 20, 2017 – Today, Antengene Corporation inaugurated its commercial manufacturing site for biopharmaceuticals in Binhai Industrial Zone of Shaoxing (Zhejiang Province, China).
At the inauguration, Antengene announced its plan to buid the 16,500 square-meter site into advanced biopharmaceutical facility and laboratories.
"We are very excited at the inauguration of our first manufacturing site and our Shaoxing plant plays an important role in our domestic footprint and shows our commitment to become one of the leading biopharmaceutical companies in China," commented by Dr. Jay Mei, CEO and founder of Antengene Corporation.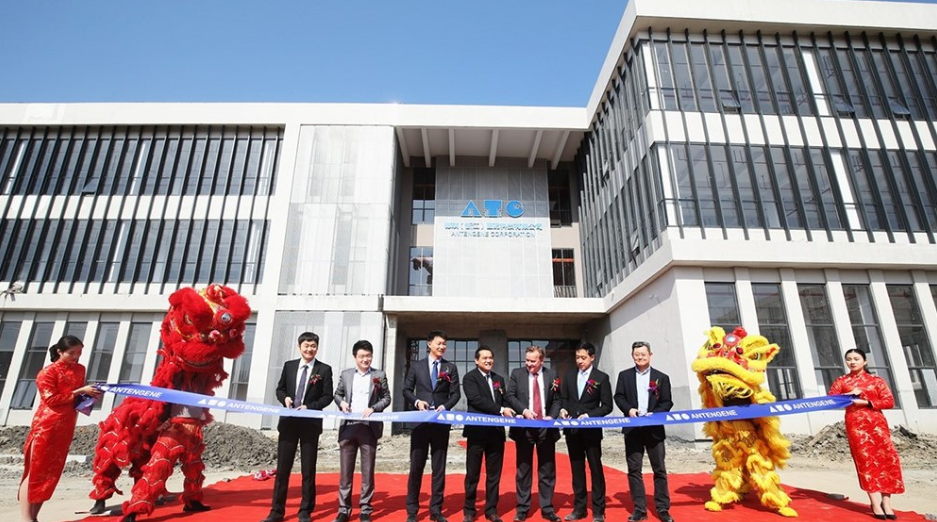 Antengene Corporation Shaoxing Manufacturing Plant Inauguration
About Antengene
Antengene Corporation is a clinical-stage biopharmaceutical company that focuses on introducing cutting-edge treatments, from mid-to-late stage development pipeline to mature brands, to China and other Asian markets. Antengene's team consists of industry experts with clinical development and regulatory expertise as well as local market knowledge globally, and especially in Asia Pacific. Driven by a larger purpose, Antengene aims at growing into a market leader in the development of innovative therapies to address unmet medical needs globally in the long term.