Antengene Corporation attended Drug Development Case Study Workshop held by CFDA
View PDF
BEIJING, CHINA, November 30, 2017–Dr. Jay Mei, founder of Antengene Corporation attended Drug Development Case Study Workshop with the CFDA in Beijing.
Participants were world-famous companies and organizations including PhRMA (Pharmaceutical Research and Manufacturers of America), Celgene, Antengene Corporation, Janssen Pharmaceutical Companies of J&J, Novartis, Takeda, RDPAC and Peking University Clinical Research Institute.
This meeting was focused on New Era of Chinese Drugs and Medical Devices Reform by studying FDA Case on Expedited Program. During the meeting, Dr. Jay Mei' perspectives on the reform of review and approval system were highly recognized by the participants.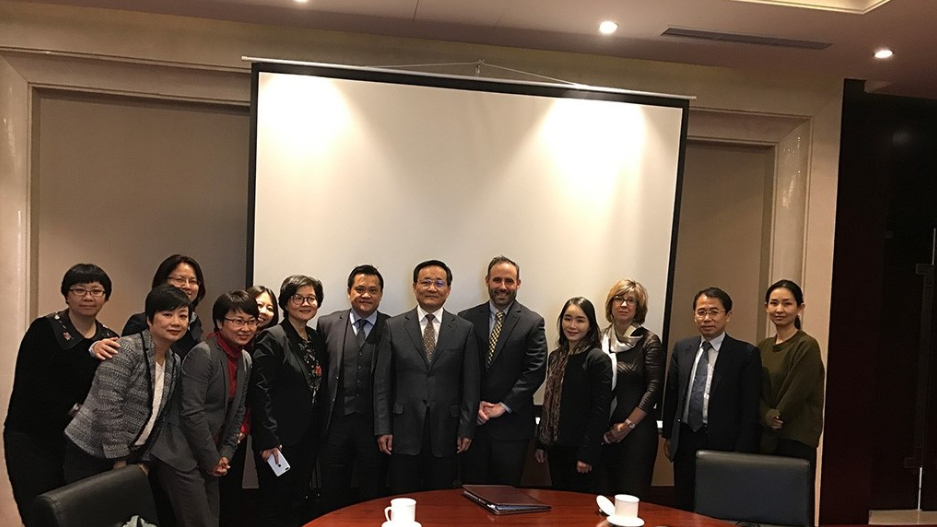 About Antengene
Antengene Corporation is a clinical-stage biopharmaceutical company that focuses on introducing cutting-edge treatments, from mid-to-late stage development pipeline to mature brands, to China and other Asian markets. Antengene's team consists of industry experts with clinical development and regulatory expertise as well as local market knowledge globally, and especially in Asia Pacific. Driven by a larger purpose, Antengene aims at growing into a market leader in the development of innovative therapies to address unmet medical needs globally in the long term.