Celgene and Antengene Corporation Announced Long-term Collaboration and Celgene has Become Shareholder of Antengene
View PDF
SHAOXING, CHINA, April 13, 2017 – Antengene Corporation, a clinical stage biopharmaceutical company, announced strategic partnership with Celgene (NASDAQ: CELG). Celgene is licensing rights to develop and commercialize CC-223 (now ATG-008 for Antengene) in multiple Asian countries (including mainland China, Taiwan, South Korea, Singapore, etc.). Celgene will obtain an equity position in Antengene Corporation, in addition to a position on the board of directors.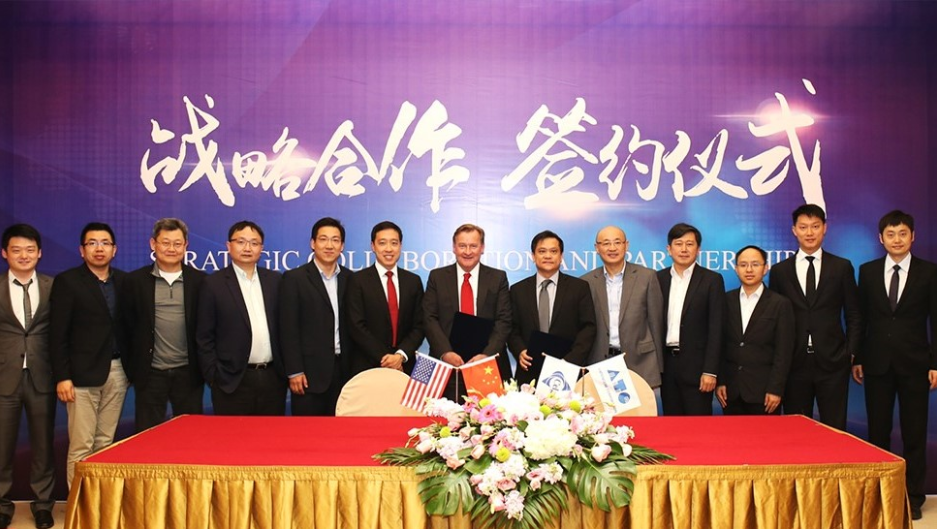 "Antengene is armed with strong clinical develop capabilities in Asian markets and is committed to continue introducing clinical-stage novel therapies to China and other Asian countries by developing long-term strategic collaborations with global partners," said Jay Mei, CEO of Antengene Corporation, "The partnership with Antengene marks the first licensing deal of Celgene in the Asia-Pacific region and is the beginning for the alliance to bring cutting-edge treatment to patients in the area and to exploit opportunities in Asia-Pacific."
Angus Grant, Corporate Vice President of Celgene, added, "Celgene is looking forward to leveraging collaboration with Antengene, a partner with expertise in local clinical development and regulatory affairs, to expand and strengthen Celgene footprints in Asian markets."
To further enhance clinical development capabilities, Antengene also created a strategic partnership with China's largest clinical CRO, Tigermed. The latter will provide full clinical services for Antengene's clinical trials, including ATG-008, in various countries and regions.
About Antengene
Antengene Corporation is a clinical-stage biopharmaceutical company that focuses on introducing cutting-edge treatments, from mid-to-late stage development pipeline to mature brands, to China and other Asian markets. Antengene's team consists of industry experts with clinical development and regulatory expertise as well as local market knowledge globally, and especially in Asia Pacific. Driven by a larger purpose, Antengene aims at growing into a market leader in the development of innovative therapies to address unmet medical needs globally in the long term.