Antengene Corporation Attend the 20th Annual CSCO Meeting
View PDF
XIAMEN, CHINA, September 28, 2017 – The 20th Annual Meeting of Chinese Society of Clinical Oncology (CSCO) was held at Xiamen International Conference Center from Sept. 26 to 30, 2017. Dr. Jay Mei, founder and CEO of Antengene Corporation, spoke on the panel of "CSCO – USCACA Session: Translating Science into Medicine – Early Phase Cancer Drug Development of Immuno-oncology Combinations and Novel Targeted Agents".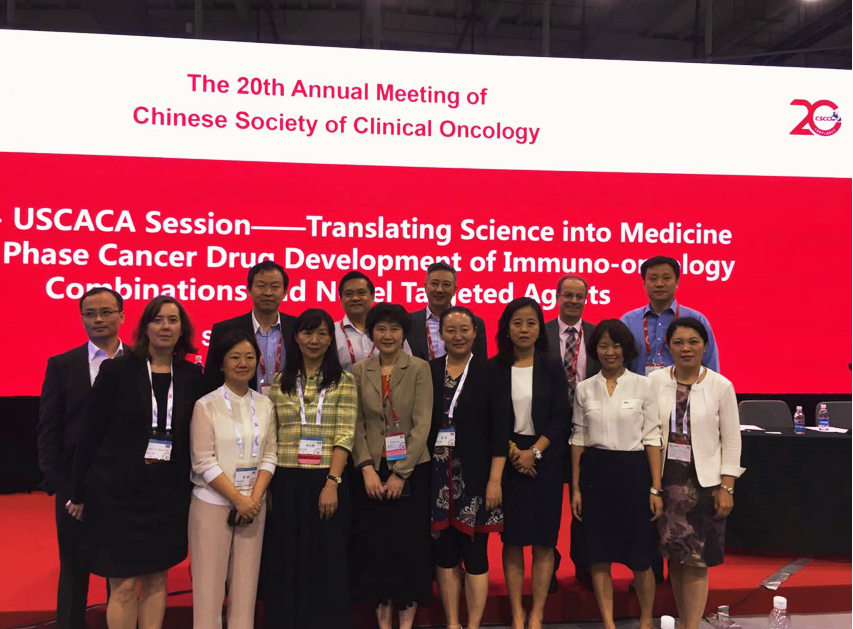 Jay Mei, CEO and founder of Antengene Corporation commented, "It is my honor to be invited to speak at the 20th Annual Meeting of Chinese Society of Clinical Oncology. Antengene highly values the great opportunity to meet and connect with our peers and industry experts in oncology medicine research and development. We all share common aspirations of improving lives of our patients and strive to contribute our parts to the future of healthcare in China."
About Antengene
Antengene Corporation is a clinical-stage biopharmaceutical company that focuses on introducing cutting-edge treatments, from mid-to-late stage development pipeline to mature brands, to China and other Asian markets. Antengene's team consists of industry experts with clinical development and regulatory expertise as well as local market knowledge globally, and especially in Asia Pacific. Driven by a larger purpose, Antengene aims at growing into a market leader in the development of innovative therapies to address unmet medical needs globally in the long term.